This book was probably John Green's best book that I've read so far (every one except Will Grayson, Will Grayson), and his darkest. 
Before. Miles "Pudge" Halter's whole existence has been one big nonevent, and his obsession with famous last words has only made him crave the "Great Perhaps" (François Rabelais, poet) even more. He heads off to the sometimes crazy, possibly unstable, and anything-but-boring world of Culver Creek Boarding School, and his life becomes the opposite of safe. Because down the hall is Alaska Young. The gorgeous, clever, funny, sexy, self-destructive, screwed-up, and utterly fascinating Alaska Young, who is an event unto herself. She pulls Pudge into her world, launches him into the Great Perhaps, and steals his heart.

After. Nothing is ever the same.
This book follows Miles Halter, a strangely insightful teenager who's obsessed with last words. He goes to seek his "Great Perhaps" at Culver Creek Boarding School, where among many others, he meets Alaska Young. Alaska basically is the best and most devastating thing to happen to Miles. And that's what this book is about. READ IT. Here's its Goodreads link.
Spoiler Section for Looking for Alaska
That knock-knock joke confused me. Reading that, I was feeling sort of idiotic because I guessed that I was probably the only person ever who didn't understand it. So I looked it up and learned that I wasn't the only one who was confused! If you never figured it out, it's basically funny because you can't say that you know a knock-knock joke and have someone else start it, since they won't know what to do. So it's sort of a joke on them.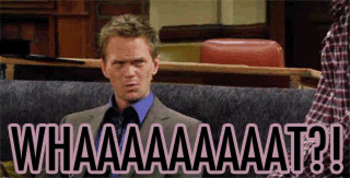 "So I know she forgives me, just as I forgive her. Thomas Edison's last words were: "It's very beautiful over there." I don't know where there is, but I believe it's somewhere, and I hope it's beautiful." 
Let's talk about the EXTREMELY metaphorical UK/AUS cover for this book! The white flower, which is, of course, very important to Alaska. Alaska is represented by the one petal that's coming off of it, because the whole flower is all of the people in the story, and she becomes disconnected when she dies. Or maybe it's just showing that Alaska was disconnected the whole time, independent and misunderstood by everyone around her, and the "Looking" part of Looking for Alaska is to try and comprehend the complex and mysterious person she was. And it's also much prettier than the US covers.
---
I think that the moral of this story is that sometimes, the only way out of this labyrinth is to accept. To forgive. To remember and move on. This is the great conclusion of this story, which was WOAH. 5/5 stars, for everything. Everything in this novel was perfectly crafted to lead to this final passage. Alaska didn't have to die, she shouldn't have died, but I think that death catapulted Miles out of his labyrinth.
Thanks for reading! Did you guys love Looking for Alaska too? I'd love to hear your thoughts in the comments! Remember my Goodreads is thebookllama_hannah and my Instagram is @thebookllama! Bye! Oh, and I also finished The Winner's Kiss and am starting The Lifeboat Clique.