Seriously I read this 600+ paged book in TWO DAYS. That's how freaking amazing this book is. Here's my A Court of Thorns and Roses Book Review!
Feyre survived Amarantha's clutches to return to the Spring Court—but at a steep cost. Though she now has the powers of the High Fae, her heart remains human, and it can't forget the terrible deeds she performed to save Tamlin's people.
Nor has Feyre forgotten her bargain with Rhysand, High Lord of the feared Night Court. As Feyre navigates its dark web of politics, passion, and dazzling power, a greater evil looms—and she might be key to stopping it. But only if she can harness her harrowing gifts, heal her fractured soul, and decide how she wishes to shape her future—and the future of a world cleaved in two.
With more than a million copies sold of her beloved Throne of Glass series, Sarah J. Maas's masterful storytelling brings this second book in her seductive and action-packed series to new heights.
So this book, the sequel to A Court of Thorns and Roses, follows Feyre, Tamlin, and Rhysand after they escape from Amarantha. Then it gets insane.
Spoiler Section
---
Can I first say this: I. Hate. Tamlin. My OTP changed! That does not happen. During ACOTAR, I loveloveloveeeeeeedddd Tamlin and Feyre and I thought my ship was canon and endgame and everything and now I'm like: Who are you, misguided Hannah from the past??????? Seriously, Tamlin, move over, Rhysand is the bae now.
Let's play a game called….. EVERYTHING WRONG WITH TAMLIN AND GREAT ABOUT RHYSAND: AKA A BOOK REVIEW
Tamlin freaking locked Feyre in his house. Seriously? I think anyone would have a breakdown if they realized that they were trapped in a place they were comfortable in just a week ago.
Rhysand and Feyre get the mating bond, so obviouuussssllllyyyyy they are endgame now! Lol-ing so hard when everyone except Feyre and Rhys thinks that it's broken. Haha they won't even know what hit them…………………..

Enter a caption

Tamlin works with the king to capture the girl who literally had a breakdown after he trapped her in his home. GIVE IT A REST TAM. 
Rhysand actually gives Feyre useful skills: reading, mind-reading, yeah mostly reading. But Tam does nothing. Except. Sit. And. Complain. About. His. Awful. Life. As. High. Lord.
But truly, I was pumping my fists in the air at the end of this book, just like: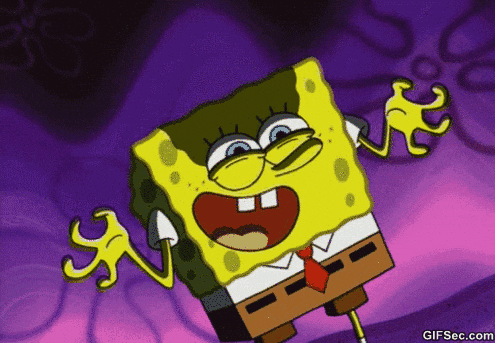 FEYRE WILL DESTROY TAMILIN SO HARD !!!!!!!! MUAHAHAHAHHAHAHAHAHAHHAHAHAHAHHAHAHAHAHAHAHHAHAHAHAHAHAFDSJLKFDKLJSJKFLDAKA;FDF;KAAKFLJA;FLDSK;JAKLSL;KDF;KLDFAAK;LFK;LDFKL;DFSK;AFLKLF;DS;LASDF;LADFSALKFS;FLS;DKSFKL;AS;FL;FA;KFDL;FDSLASDFJLJLADFS;K;AFSF;AKSAFKDJLS;;JDFK;KLA  JI;TW; IJTGJ WIO;J GO;. Yes, I'm getting a liiiittle bit excited.
---
Also, new life update: I LOVE SPRING AWAKENING NOW. Who knew that I'd love a rock musical from ten years ago? I don't think anyone could've predicted that. Literally, it's almost as bad as my Hamilton problem. And it's like fetus Jonathan Groff, so of couursse I had to listen to it.
Thanks for reading! Remember my Goodreads is thebookllama_hannah and my Instagram is @thebookllama! Bye! I promise to post more frequently! I'm so sorry for the lack of posting!