Worth being out until past midnight getting it!
Goodreads Description:
Based on an original new story by J.K. Rowling, Jack Thorne and John Tiffany, a new play by Jack Thorne, Harry Potter and the Cursed Child is the eighth story in the Harry Potter series and the first official Harry Potter story to be presented on stage. The play will receive its world premiere in London's West End on July 30, 2016.
It was always difficult being Harry Potter and it isn't much easier now that he is an overworked employee of the Ministry of Magic, a husband and father of three school-age children.
While Harry grapples with a past that refuses to stay where it belongs, his youngest son Albus must struggle with the weight of a family legacy he never wanted. As past and present fuse ominously, both father and son learn the uncomfortable truth: sometimes, darkness comes from unexpected places.
---
First off, I don't think I mention my major Harry Potter obsession enough. It's my favorite fandom of all, and it has such a wonderful online community. It's great that Deathly Hallows really wasn't the end, because we all needed more HP! So, this book is really just a script book for the play that is currently showing in London. I'll probably never see the play, on account of living in America and being busy all the time, and the fact that I'm just a teenager.
This book follows Albus Severus, Harry's second child, through his years at Hogwarts. It  really was amazing, read it.
Spoilers!
---
WHO KNEW THAT CEDRIC DIGGORY WOULD MAKE AN APPEARANCE?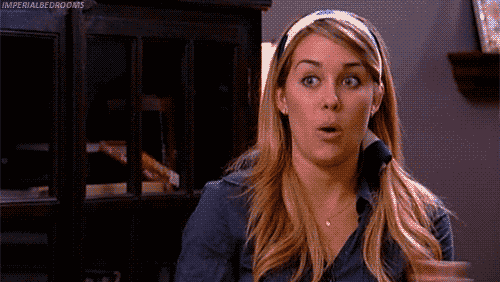 I think that legit that came out of nowhere. The whole plot point of trying to save Cedric.
But anyway, the beginning was the cutest thing! It started at the EPILOGUE OF THE LAST BOOK. Is it bad that I kinda cringed every single time ever that the original dialogue from the books slightly differed from the play script? Because I totally did that.
Let's talk ships. ALBUS AND SCORPIUS ARE MY NEW OTP OMFG I LOVE THEM. They just work so well together.
"ALBUS: But I'm nothing like my dad.

SCORPIUS: You're better. You're my best friend, Albus. "
CANT YOU FEEL THE FEELINGS IN THESE LINE? To quote this exceptionally overplayed song, I guess you just "Can't Stop the Feeling" Like, GOD CAN THEY LIKE KISS OR SOMETHING I NEED THIS TO BE CANON.
The thing that saddened me about this book was the fact that Harry Potter no longer seemed like a "hero" or "golden boy" or whatever he was before. He's an adult. He's lost what we all loved so much about him in the original series. Harry is no longer full of energy, humor, and risky behavior. He is now, simply, a ministry employee. The whole trio really, all just seemed so, well sorry, but they seemed bland. It really breaks my heart, that their seemingly endless supply of youth has run out.
And Harry had to WATCH his own parents get killed by his worst enemy. HARSH.
---
This book was amazing. 5/5 stars. I LOVED IT SO MUCHHHHHHHH. Bye!