"And I like large parties. They're so intimate. At small parties there isn't any privacy."

THE GREAT GATSBY, F. Scott Fitzgerald's third book, stands as the supreme achievement of his career. This exemplary novel of the Jazz Age has been acclaimed by generations of readers. The story of the fabulously wealthy Jay Gatsby and his love for the beautiful Daisy Buchanan, of lavish parties on Long Island at a time when The New York Times noted "gin was the national drink and sex the national obsession," it is an exquisitely crafted tale of America in the 1920s.
The Great Gatsby is one of the great classics of twentieth-century literature.
---
I'm going to start off by saying that I'm honestly appalled at the number of people that I follow on Goodreads who didn't seem to like this book! I know, I know, everyone is allowed free speech and they can have their own opinions, but really, so many people disliked this book! But if you haven't read it , I say this: This book is a myriad of symbols, wealth, and several characters that you may find exceptionally dislikable, but that is no reason to dislike the story itself. It's an intriguing story, nonetheless, and please don't cast it aside because Daisy Buchanan is vapid or annoying or some other reason. I hope you enjoy it!
*Ye Olde Spoiler Section*
---
Hello! I'm assuming most of you had a safe journey to the spoiler section, so here we go!
I think that the thing that made this book great for me, was having a narrator who wasn't exceptionally narcissistic or obsessing over some girl he wouldn't get in the end. Nick told everything as it was, without trying to pull everything in his favor or force others into his life. He was a normal guy, living in a small, modest home next to the extremely wealthy Gatsby.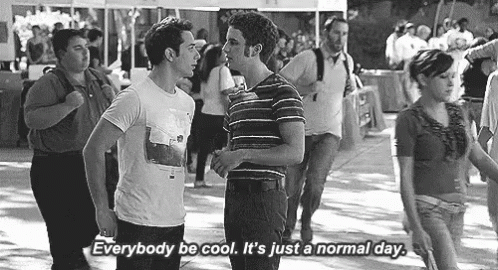 Jay Gatsby. Where to start? This man has forced his life to follow his American Dream, the dream that gets him Daisy, the dream that gets him a huge house and a comfortable life, but at what cost? Jay didn't realize that his extreme efforts would cost him as much his life. Happy endings existed only in his mind. He pictured a world with Daisy at his side, one where he wasn't a lonely soul drifting through the days, searching for something that he'd never find. Money, it turns out, didn't do the trick for him.
---
And now I will shriek my eternal love for the 20s! I mean the clothes and the music, GAHHHHHH. It's just so fascinating, this time was really the bee's knees. I'm also fond of the Diviners series by Libba Bray. I'm fairly sure we'll be waiting maybe ten-ish years for book three (kidding, but it's going to be a while!). I think it's simply amazing.
---
Well, here's the end of that review I've been wanting to write for a month or so! Hope you enjoyed it! I'd love to hear your opinions on this classic in the comments! Thank you all!