Finally, a post has gone up on this website! Whaaaaat?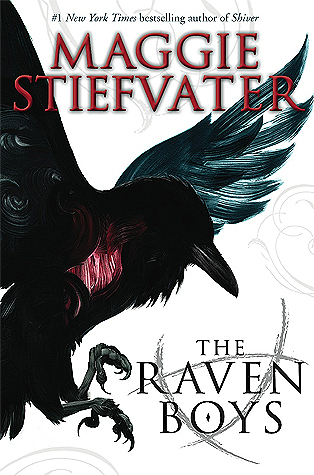 Goodreads Description: Every year, Blue Sargent stands next to her clairvoyant mother as the soon-to-be dead walk past. Blue herself never sees them—not until this year, when a boy emerges from the dark and speaks directly to her. His name is Gansey, and Blue soon discovers that he is a rich student at Aglionby, the local private school. Blue has a policy of staying away from Aglionby boys. Known as Raven Boys, they can only mean trouble.
But Gansey is different. He has it all—family money, good looks, devoted friends—but he's looking for much more. He is on a quest that has encompassed three other Raven Boys: Adam, the scholarship student who resents all the privilege around him; Ronan, the fierce soul who ranges from anger to despair; and Noah, the taciturn watcher of the four, who notices many things but says very little.
For as long as she can remember, Blue has been told by her psychic family that she will kill her true love. She never thought this would be a problem. But now, as her life becomes caught up in the strange and sinister world of the Raven Boys, she's not so sure anymore.
---
I've had some mixed feelings about The Raven Boys. Well, I thought the story was amazing and the characters were so deep and complex, but on the other hand I found myself relatively bored at several portions, resulting in only a four-star review. I really wanted to love this book with the whole of my heart, but had much trouble doing so.
Spoilers
---
Firstly, this whole thing about the Raven Boys. I favored Gansey overall in the end. At first I really liked Adam on account of how he seemed so nice at the beginning of story. But later, when his violent and hateful undercurrents were revealed, I found that I didn't quite like him as much. It wasn't really his fault, as his upbringing was so traumatizing.
 Gansey, despite his preppy rich kid exterior, he's the most thoughtful out of the bunch. Well, then there's Noah. Noah the ghost! Did anyone else see that coming? Mayyybe I'm the only one who didn't realize beforehand. Peculiar, as he was described as "smudgy" as well as having little to no background unlike the other characters. Knowing me, they probably said his last name was Czerny and I was just like "okay what's next????"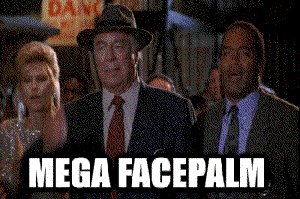 I really enjoyed the whole feel of the book. It was very woodsy and mysterious feeling. There was this overwhelming feeling of mystery just bursting throughout the book. I,  overall, enjoyed this book, but it certainly isn't a new favorite. Sorry for the super long break from blogging, but hopefully this short little book review helps me to continue.
---
Have you read The Raven Boys? What do you think? I love reading your comments! Remember, here's my Instagram, Facebook, and Goodreads.