A mystery for once
Title: The Amateurs
Author: Sara Shepard
Publisher: Disney Book Group
Genre: Mystery
Goodreads Description: 
I need some answers about my sister. Help…
Five years ago, high school senior Helena Kelly disappeared from her backyard in Dexby, Connecticut, never to be heard from again. Her family was left without any answers—without any idea who killed Helena, or why.
So when eighteen-year-old Seneca Frazier sees a desperate post on the Case Not Closed message board, she knows it's time to change that. Helena's high-profile disappearance is the one that originally got Seneca addicted to true crime. It's the reason she's a member of the site in the first place.
Determined to get to the bottom of the mystery, she agrees to spend spring break in Connecticut working on the case with Maddy Wright, her best friend from Case Not Closed. However, the moment she steps off the train, things start to go wrong. Maddy's nothing like she expected, and Helena's sister, Aerin, doesn't seem to want any help after all. Plus, Seneca has a secret of her own, one that could derail the investigation if she's not careful.
Alongside Brett, another super-user from the site, they slowly begin to unravel the secrets Helena kept in the weeks before her disappearance. But the killer is watching…and determined to make sure the case stays cold.
---
A review with VERY mild spoilers! But, I mean, who even cares if THIS book is spoiled, because it really wasn't that good (at least in my opinion).
This book followed the murder of Helena Kelly, who five years before went missing. Her remains are found two years after her disappearance, marking her death. Her sister, Aerin Kelly, was very close with her sister, but Helena was keeping things from her.
This book was terrible. Just awful. The way it was written was so basic, a third grader would enjoy it (I mean, not that it's appropriate for a third grader). But honestly, I read it because I wanted something quick and enjoyable. This was neither of those things. Well, a little quick, but it seemed to last forever because I just got so bored of the careless antics of these characters. It wasn't very enjoyable, either.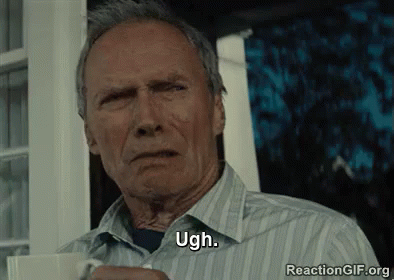 I really think that these kids should've just stayed home. Okay, so they're attacked multiple times and blame it on "muggers" and "bad dreams". I mean REPORT THAT. They're pretty awful at this whole "sleuthing" thing. Then they just disregard the police! I mean, they're there to HELP.
Overall, 2.5 stars, because this was an exceptionally poor book and it felt like just a money-making scheme by the big publishers. Hey, at least it has a kinda cool cover!
---
What did you guys think? I'd love to hear your thoughts! Remember, here's my Instagram, facebook, and Goodreads.