That was exceptionally surprising.

First, there were ten – a curious assortment of strangers summoned as weekend guests to a private island off the coast of Devon. Their host, an eccentric millionaire unknown to all of them, is nowhere to be found. All that the guests have in common is a wicked past they're unwilling to reveal – and a secret that will seal their fate. For each has been marked for murder. One by one they fall prey. Before the weekend is out, there will be none. And only the dead are above suspicion.
"Ten . . ."
Ten strangers are lured to an isolated island mansion off the Devon coast by a mysterious "U. N. Owen."
"Nine . . ."
At dinner a recorded message accuses each of them in turn of having a guilty secret, and by the end of the night one of the guests is dead.
"Eight . . ."
Stranded by a violent storm, and haunted by a nursery rhyme counting down one by one . . . as one by one . . . they begin to die.
"Seven . . ."
Which among them is the killer and will any of them survive?
---
And Then There Were None was a brilliant tale thats plot immediately captured my attention. It was filled with red herrings and frightening events. As the above Goodreads description says, ten people are lured to an island that has recently been the talk of the papers.
Each receives a letter claiming to be from an old friend of theirs, telling them to come to the allured "Soldier Island." Upon arrival, already they begin to die. As each one dies, the glass figurines on the dining table begin to disappear, which was beyond scary. So not only is there a crazy beans killer, but they also love to freak the poor fellows out before their doom. What does that say about their character???
I, myself, could not even figure it out before the end, because Agatha Christie is "The Queen of Mystery."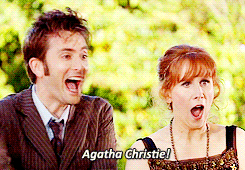 Overall, I'd give it a 4.5 stars, because it wasn't MIND BLOWING, but close enough. I flew through this book possibly because I was reading a Mass-Market Paperback and this story was just AMAZING.
I haven't really read a whole lot of mystery, but reading Agatha Christie is pretty GREAT. I think her writing is completely fabulous, exceeeeept that there are always a million characters (suspects) and I literally have no idea how I'm supposed to remember all of them. *flails*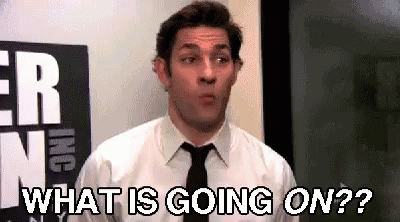 To be honest, I have no idea who these people are and what their occupations are until I'm halfway through the book and half of them are already dead. Anyhow, I bet you'll enjoy it if you're a mystery fan (but if you're a mystery fan, I mean, you've probably already read this super-famous Agatha Christie.) I personally thought that this book was phenomenal, and I hope you do too, if you've read it!
---
Thanks for reading! Have you read And Then There Were None? I'd love to hear your thoughts! Remember, here's my Instagram, facebook, and Goodreads.