*is feminist*
Title: Jane Eyre
Author: Charlotte Brontë
Publisher: Penguin Books
Genre: Fiction
Goodreads Description: Orphaned into the household of her Aunt Reed at Gateshead and subject to the cruel regime at Lowood charity school, Jane Eyre nonetheless emerges unbroken in spirit and integrity. She takes up the post of governess at Thornfield, falls in love with Mr. Rochester, and discovers the impediment to their lawful marriage in a story that transcends melodrama to portray a woman's passionate search for a wider and richer life than Victorian society traditionally allowed.
With a heroine full of yearning, the dangerous secrets she encounters, and the choices she finally makes, Charlotte Bronte's innovative and enduring romantic novel continues to engage and provoke readers.
---
Jane Eyre was positively lovely, feminist, and beautiful. It was a breath of fresh air, reading a book where a woman was so blatantly independent and strong. Everyone needs to read it.
If you haven't read it, it follows a girl named Jane Eyre, not of any wealthy statute, and very humble. The novel is her reflection and the story of her childhood, adolescence, and later life. The feminism is ahead of its time.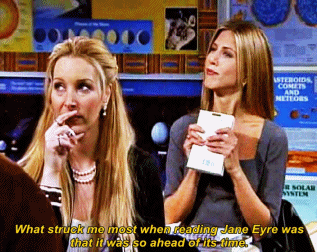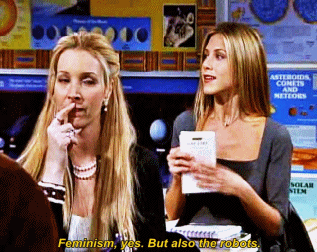 ---
1) The Writing. The writing was beautiful and descriptive.
"A spendid midsummer shone over England: skies so pure, suns so radiant were then seen in long succession, seldom favour even singly, our wave-girt land. It was as if a band of Italian days had come from the South, like a flock of gloruious passenger birds, and lighted to rest them on the cliffs of Albion. The hay was all got in; the fields round Thornfield were green and shorn; the roads white and baked; the trees were in their dark prime; hedge and wood, full-leaved and deeply tinted, contrasted well with the sunny hue of the cleared meadows between."
The thing that I always, always put first in deciding if I enjoy a novel or not, is the writing. In Jane Eyre, it did not disappoint. Every page was filled with such flowing, gorgeous prose. In the chapter where Mr. Rochester asks for Jane's hand, it was remarkably easy to see the summer in full spring. I could see the trees, the skies, in my mind's eye clearly. The way classic books are written, it's comforting how they talked, much more formally than how we do so now. Especially in the beginning, the way the story is told is so vivid- the action bold and bright against the rest. Even if the plot of a book is dull (though this one certainly wasn't, I loved every second), the writing can sometimes save it from being a complete flop. So, overall, Jane Eyre had some of the best writing I've ever read.
2) The Characters were all so interesting. We start with Jane's exceptionally cruel adoptive family. An orphan, she's been taken in by her aunt and uncle. Sadly, when Mr. Reed passes on, Mrs. Reed and her own children are awful. But yet- they all felt so exceptionally real. Their awfulness was crafted delicately, to be refined and honest. And then Helen Burns, her kindness and rebellion leapt off the page.
Mr. Rochester seemed a bit full of himself, to be honest, but you could still feel his character ring true throughout the novel. And Jane, Jane narrated beautifully in this amazing novel.
3) The Feminism was just perfect. We start with ten-year-old Jane, who is already passionate to go against the Reeds' son. Even though she is punished, she continues to hold her own throughout the novel.
Even when speaking to Mr. Rochester, she tells him firmly of what she can do.
"I am no bird; and no net ensares me; I am a free human being with an independent will, which I now exert to leave you."
See! Not all 19th century ladies would be able to say that! You go Jane Eyre!
Overall, I LOVED Jane Eyre. It was both delicate and strong, brilliant and sad. I adored it!
---
Thanks for reading! Have you read Jane Eyre? I'd love to hear your thoughts! Remember, here's my Instagram, Facebook, and Goodreads.