I FINISHED IT. I DID IT. IT WAS GOOD, AND I UNDERSTOOD (most of) IT. Also, there are mild spoilers for the beginning of Anna Karenina.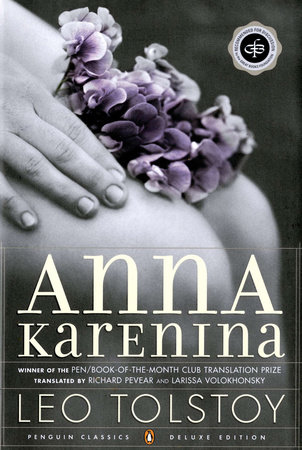 Title: Anna Karenina
Author: Leo Tolstoy
Publisher: Penguin
Genre: Fiction
The must-have Pevear and Volokhonsky translation of one of the greatest Russian novels ever written.
Described by William Faulkner as the best novel ever written and by Fyodor Dostoevsky as "flawless," Anna Karenina tells of the doomed love affair between the sensuous and rebellious Anna and the dashing officer, Count Vronsky. Tragedy unfolds as Anna rejects her passionless marriage and must endure the hypocrisies of society.
Set against a vast and richly textured canvas of nineteenth-century Russia, the novel's seven major characters create a dynamic imbalance, playing out the contrasts of city and country life and all the variations on love and family happiness.
While previous versions have softened the robust, and sometimes shocking, quality of Tolstoy's writing, Pevear and Volokhonsky  have produced a translation true to his powerful voice. This authoritative edition, which received the PEN Translation Prize and was an Oprah Book Club™ selection, also includes an illuminating introduction and explanatory notes. Beautiful, vigorous, and eminently readable, this Anna Karenina will be the definitive text for fans of the film and generations to come. 
Anna Karenina was a monstrous book. It was over 800 pages, translated from Russian (and I've never read a book that has been translated from Russian of all languages before). All that aside, I quite enjoyed it. The main characters were well-plotted, deep, and above all, interesting.
I saw a review on Goodreads that mentioned that it was like a soap opera, and oh my it really is.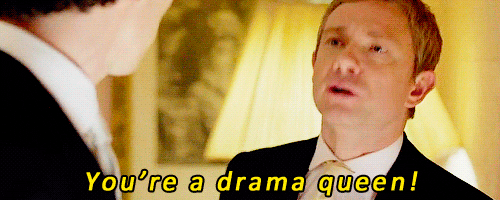 The book opens ON the recovery of a dramatic event! It's fascinating, and makes you feel really proud of yourself when you finish. It took up wayyy too much time, I must say, but I think it was worth it in the end. There's a chance you know how it ends, but whether or not you know the (probably) famous ending, you should definitely read it.
Anna Karenina, a kind Russian aristocrat, falls in love with Vronsky, who doesn't really love and just goes from woman to woman without wanting a future (marriage, family, etc. etc.). Her marriage and world falls apart, but also there's Levin and he's very important, but more on him later.
Overall, I'll give Anna Karenina 4/5 stars, losing a star simply because some parts were dull and didn't keep me fully engaged. I highly recommend it!
*spoilers*
I really liked Anna Karenina.
Anna Karenina, I just kind of felt bad for her because she seemed so great the first time we saw her, but then she just kind of went…
Okay, but I think that Anna definitely could have made better choices, but how could she have even known that her affair and THROWING HER MARRIAGE RIGHT INTO THE TRASH WOULD BE BAD???? HMMMMMM???????
And then there's Levin…. Levin, I think, might be even more of a central character than Anna Karenina herself. He occupies most of the story, and Anna, though being the titular character, did not occupy nearly as much.
Levin was in love with Kitty Scherbatsky (which is a crazy fun name to say – SCHERBATSKY), who only had eyes for Vronsky, who abandons her in a second for Anna, a woman which he leaves heartbroken and ruined. Levin likes to farm. The farming bits were quite slow, but interspersed with interesting parts? Honestly, I could have done without the farming. Not exceptionally essential to the overall plot.
Levin winds up marrying Kitty, which is cool and all, except she refused him initially for Vronsky, which seems like a red flag. But you know, whatever…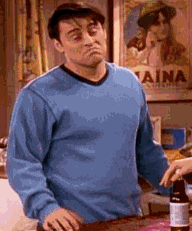 That ending bit…erm
I think on some level I knew what happened at the end, knowing there was a "suicide" and a "train incident", plus the fact that when Anna first gets off the train in the very beginning of the book, there's a man that had already gotten hit by the train. Clever but depressing foreshadowing, Tolstoy.
I may or may not have audibly gasped, but uh yeah. I don't know how to delicately discuss suicide, but poor, ruined Anna.
Did I write this whole post while listening to The Great Comet and 2 + 2 = 5 by Radiohead? Ermmm…MAYBE PROBABLY YES YES I DID!
Did you read Anna Karenina? What did you think? Did you think that maybe Anna could have done better, or she was destined for her fate from the start? Remember, here's my Instagram, Facebook, and Goodreads.